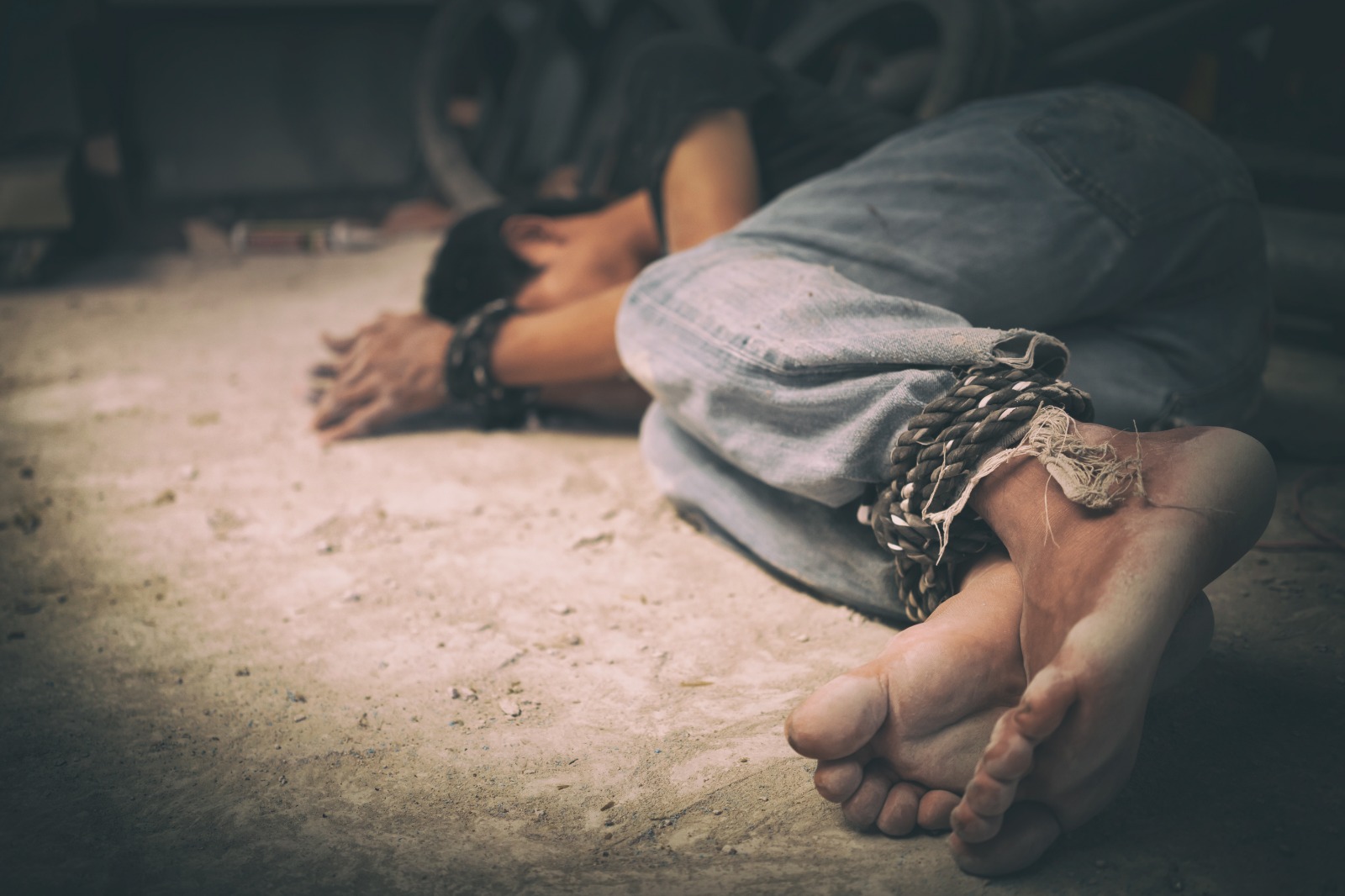 It's a crime.
In 2015, the Secretary General of the United Nations Ban Ki-moon thus referred to human trafficking. He called it by its name, crime. At the opening of the 13th UN Congress on Crime Prevention and Criminal Justice, he said that "trafficking in human beings is one of the most shameful evils, a ruthless violation of human rights in which human beings are traded, sold, exploited, abused and ruined. No country is immune and millions of lives are at stake. We must take a cohesive stance, put the spotlight on the phenomenon, put traffickers behind bars and ensure protection and support for victims and vulnerable people.
Turning the spotlight on the phenomenon, Ban Ki-moon asked four years ago. Yet, although the phenomenon continues to grow, on 18 November it passed almost unnoticed. It was the European Day against Trafficking in Human Beings, established in 2006 by the European Commission.  We saw orange-lit buildings, the Mole Antonelliana "dressed" as testimonials, social initiatives and in some squares. But little has been said about it. Too little. Almost as if this crime were not news.
Yet human trafficking is the crime of our time that is spreading more quickly. A crime that also concerns minors: recruited, transported, transferred, hosted or taken in for the purpose of exploitation. Taking different forms such as forced prostitution, forced labour, slavery, servitude, the removal of organs.
A phenomenon that involves the whole world. With traffickers present throughout Europe. According to the International Labour Organization, more than 40 million people are victims of human trafficking. And 25% of them are minors. So, one in four victims of trafficking is a child, a girl or a teenager. A crime that in recent years has been strengthened through the use of technology, which allows you to manage, sell and earn by means of crypto currencies, making it very complicated to understand who is hiding behind every financial movement.
Eight million children sold online. A silent drama that is consumed invisible in the silence of the Western world. Europe, it was said. Because when you analyze the universe of human traffickers you discover that there is no difference between the worlds. Everyone is involved. In the "rest of the world", Nigerians have the lead with 27.3%, followed by Turks (18.8%), Albanians (16.2%), Brazilians (12.9%), Moroccans (6.5%) and Chinese (6.4%). In Europe, the Romanians lead the ranking of human traffickers with 21%, followed closely by Bulgarians with 20%, traffickers of Belgian origin (18%), German (11%) and Spanish (7%).
Children sold to unscrupulous orcs. The data of the Internet Watch Foundation speak for themselves: in 2018, 229,328 sites were examined, 105,047 of which contained child pornography: 23% showed violence or sexual torture committed against minors. These are disconcerting numbers, in the face of which it is difficult to remain impassive. An exponentially growing alarm, confirmed by the information and statistics provided by the cyberTipline of the National Centre for Missing and Exploited Children (NCMEC), which claims that in 2014 cases have increased by one million, in 2015 by 4 million and in 2016 by 8 million. And Microsoft tells us that every day more than 720 thousand images representing sexual abuse of children are downloaded.
And in Italy? The situation is in perfect line with the world trend. In 2017, 532 complaints and 43 arrests for child pornography were recorded. The State Police determined that 28,560 websites were involved, 2,077 of which were blacklisted. Last year, the number of reported websites increased to 33,086, 2,182 of which were blacklisted. The solicitation of minors online is also important and worrying, with 437 cases handled that led to the denunciation of 158 people and the arrest of 19.