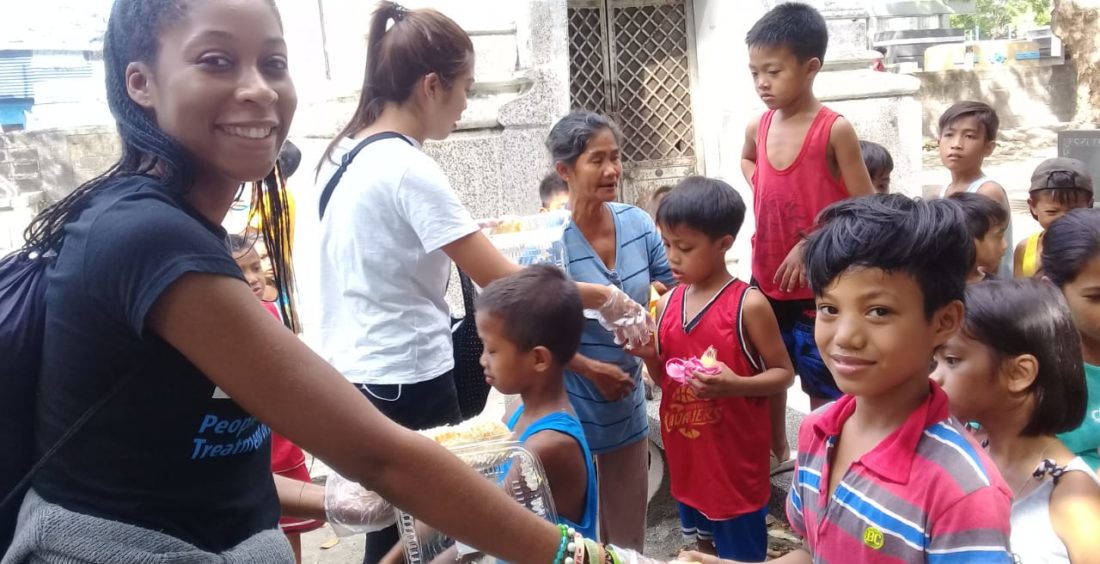 Protection4Kids participated in lockdown lessons # 1 with Juanita Headley, an international speaker on the issue of trafficking in human beings, exploitation of minors and sexual abuse. Graduated in law from Teesside University, in Tees Valley, she is a lawyer, passionate supporter and constantly committed to destitute, enslaved and sexually exploited people. She spends her time volunteering for a Christian organization, in Trinidad and Tobago, India and the Philippines. In addition, she is looking for an H1B sponsored opportunity that will allow her to serve both the American and Asian communities. As she said during her lesson, "I work for free".
In this lesson, we saw a very interesting video about a little girl saved from the cruel fate of human trafficking. At the beginning, the innocent girl is playing in her room. She is calm and happy with her normal life. Subsequently, she is walking on the street with her mother who is a prostitute. A man arrives in the car: we can imagine that he is one of her mother's clients and that he wants to have sex with them. At the end of the clip, we see the little girl playing in her room again and suddenly a fire breaks out in the house. Fortunately, another man arrives and takes her out. Here, we see them coming out of that house which is actually a burning cabin in the middle of an isolated road. This video aims to give people a clear and enormous message: how, from time to time, a child can easily end from youth games into prostitution and that, through sufficient and adequate help, he/she can be saved. During this lesson, we also analyzed what makes a person vulnerable (age, gender, mental health, substance addiction, lack of education, low self-esteem, single parent household, disability, few friends, poverty, being abused…); we have known the identifying signs that can be seen in a victim of sexual abuse (isolation, insomnia, promiscuity, obesity, being defensive, insecure, shy…) and how to behave with them. First, we must let them speak and believe what they say, even if they are to lie. If they don't want to talk, we will stimulate them by creating a confidential relationship and ask them a series of accurate questions. Finally, we need to call the police.
Undoubtedly, her lesson was interesting and underlined the importance of knowing these really problematic situations in order to seek help and solutions together.